Live Chat in the mobile app
Jenny Takahara
, November 22, 2022
You can easily manage your Live Chat conversations on the go by using the Live Chat functionality on our mobile apps.
When using the Pipedrive mobile app, it is important to make sure you are using the latest version of the app. To do this, go to the Apple App store or Google Play store from your mobile device and check to see that the Pipedrive app is downloaded and up to date.
---
Accessing Live Chat in your mobile app
You can access your Live Chat conversations by going to More > Live Chat in the Pipedrive mobile app.
On the Live Chat page, you can see your ongoing conversations, closed conversations and any unassigned conversations. Any new conversations will show up under Unassigned.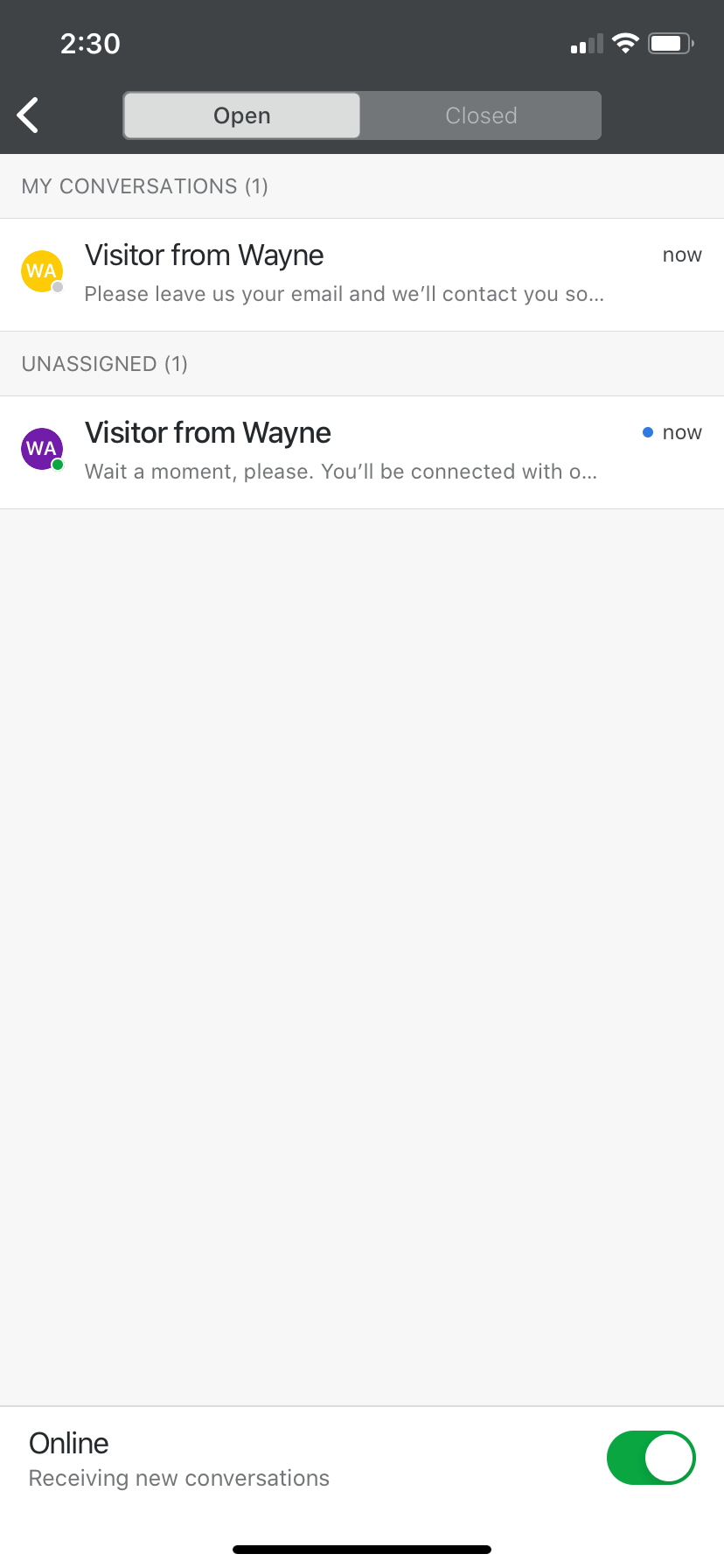 ---
Managing your conversations
If you select a new conversation, you can assign it to yourself or to another online user. Once it's been assigned to you, you can start chatting with your visitor.
If you click on the "..." icon in the top right corner, you will be able to close, reassign, or mark the conversation as unassigned when you're finished with the conversation.
---
Mobile notifications
By enabling mobile notifications for Live Chat, you will always be up to date on the newest conversations or messages from your visitors. You will get a notification when the following occurs:
A new conversation is added to the unassigned folder
New message from a conversation assigned to you
Assignment of a new conversation
You can manage your Live Chat notifications by going to More > Preferences > Notifications > Live Chat in your Pipedrive mobile app.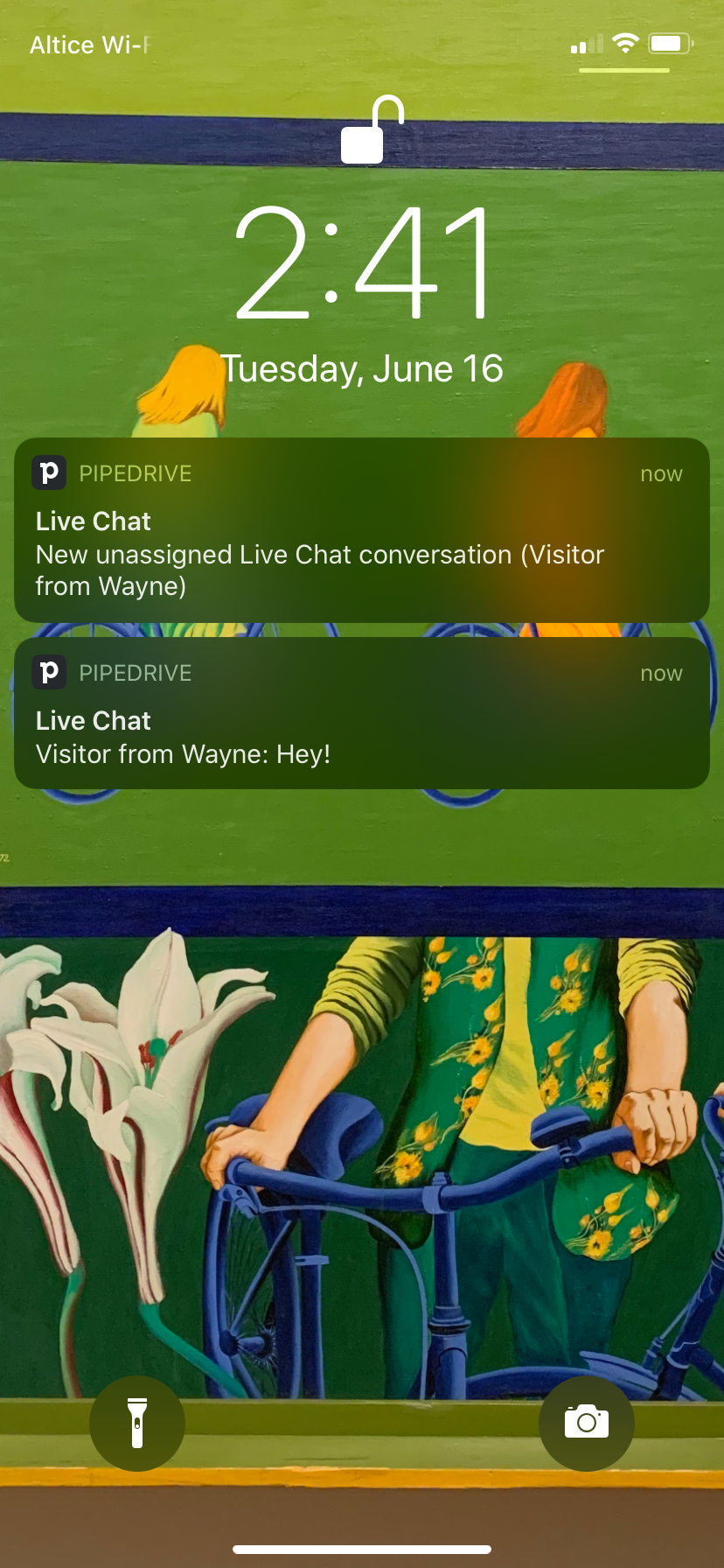 If you don't have mobile notifications for Pipedrive set up yet, you can learn how to do so in this article.
Was this article helpful?