How can I add a picture to a person in Pipedrive?
Jenny Takahara
, May 6, 2022
Note: The image you add has to be at least 128px by 128px in size.

To add a picture to one of your Person contacts in Pipedrive, go to the detail view of the person contact.
To the left of the person's name, click on the image icon to go to the "Add photo" function. From here, you can choose the "select from your computer" option to upload a specific picture from your computer's file to associate with this person contact.
If you would ever like to remove a picture, you can do so by clicking on that person contact's picture, and selecting the "Remove" option found there.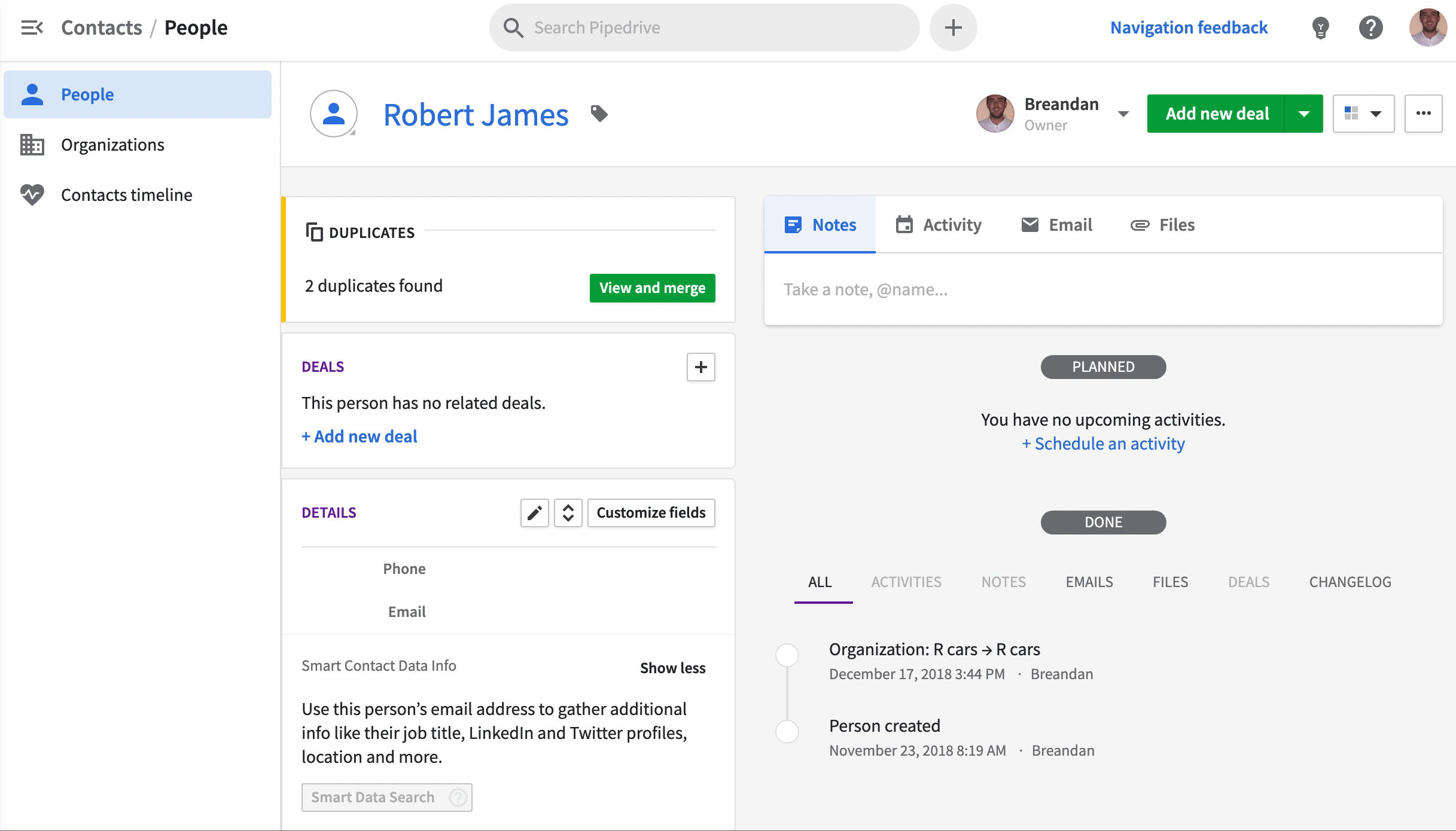 Was this article helpful?