How can I link my activities with multiple contact persons?
Jenny Takahara
, June 14, 2023
Note: An activity can only have one linked lead, deal or organization.

You can link multiple person contacts to an activity by adding them in the people section of the activity detail view.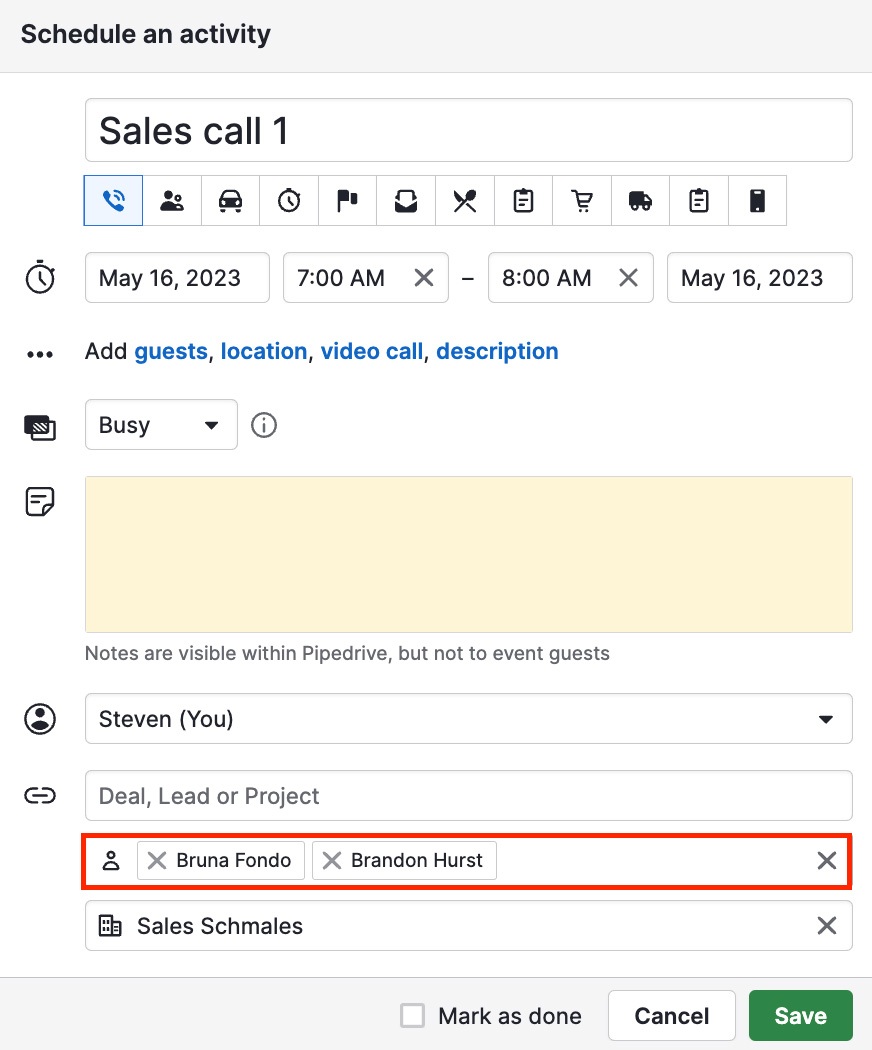 You can also send email notifications about an activity to contacts, both in and out of Pipedrive, by adding them as guests.
Note: If a Pipedrive contact is added as a guest, the activity won't be linked to them or appear in their person detail view.

Was this article helpful?