User overview
Jenny Takahara
, October 11, 2022
Note: Only users that have global user permissions active can see other users' overviews.

Your User overview is a one-in-all page to see your updates, notifications and the users and data you follow in Pipedrive. To access your User overview, click the "..." icon in your main navigation and choose "User overview."
On the left-hand side of your user overview, you will see your personal information, including your name, email, last login time, and a link to the Insights dashboard.

Note: If you have Global permissions access, you can see other users' overviews by clicking the down arrow next to your name in the top left corner.
---
Updates
Under the updates tab, you can see all of the updates to data on your account, including newly created items.
Note: You can see up to 40 of the latest updates.

---
Following
Under Following, you can view and unfollow the deals, contacts, and users you are following.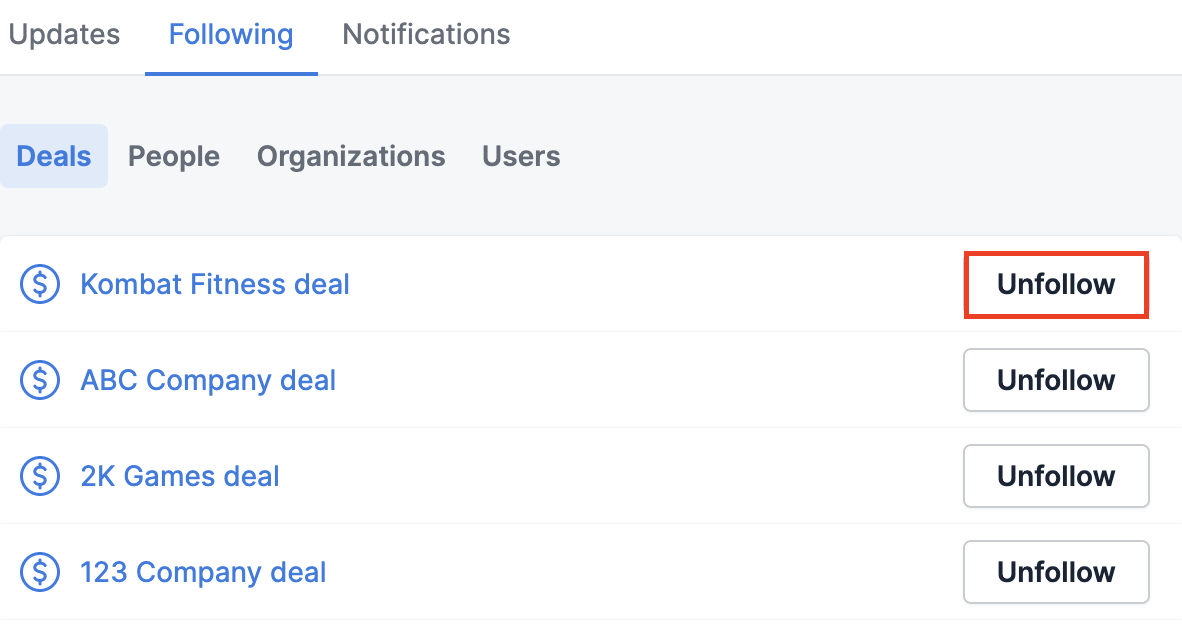 ---
Notifications
Notifications from your Sales Assistant panel will be logged in the Notifications tab. You can select the types of notifications as well as mark one or all as read.
Was this article helpful?