Can I have one product in different price variations?
Breandan Flood
, June 14, 2023
You can create different price points for the same product with our Price variations feature. This feature can also be used as a way to create general variations for the same product, as you can create product variations with different names, unit prices, currencies and costs per unit.

Variations can be configured from the detail view of the product in question.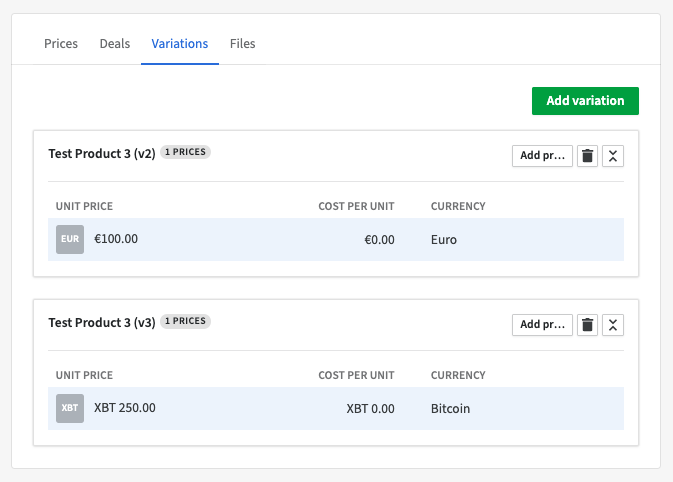 Once you add a variation of the product, you will be able to select this variation when linking this product to a deal.
Was this article helpful?