Using SSO (single sign-on) with security rules
Jenny Takahara
, September 27, 2022
Note: The security dashboard feature is one of the many useful features of Pipedrive's Enterprise plan.
Pipedrive offers many easy-to-use security-related features to give you full transparency of when and how your data is being accessed.
If you already have the single sign-on feature enforced in your company account, you will not see the two-factor authentication, Password strength and Password expiration and reuse options under the security rules feature. They are hidden under security rules because SSO is a more secure way of protecting data and, therefore, overrides these options.
The Advanced rules section will always be available under security rules regardless of whether SSO is enforced or not.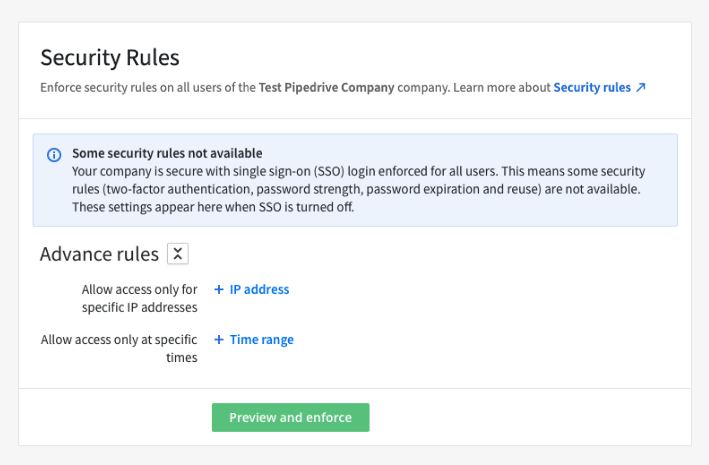 If single sign-on is enabled in your account but not enforced, the 2FA, Password strength and Password expiration and reuse sections will be available to be set up by a user with account settings access under security rules.

Was this article helpful?