User types in Pipedrive: Global User Management
Breandan Flood
, March 14, 2022
Pipedrive's Global User Management gives you control over the access rights that users have. This gives you the opportunity to add a user responsible for the account settings in your Pipedrive account.

---
Access rights
Your Pipedrive account has two types of access rights. Your users can have access to Deals and/or Account settings. Each of these user types has different access to features and settings in the account.
---
Deals
Deals access allows you to use Pipedrive's core sales functionality. By having access to Deals you will have access to your pipeline, leads, deals, contacts, and all related features. Within Deals, users are assigned visibility groups and permission sets, to control what they can see and do in the account.
Deals access requires a paid seat in your account. Any user added with Deals access will be assigned a Permission set and Visibility group.

Users with deals access will have access to our Deals section with the Pipeline, as well as our Leads inbox.

---
Account settings
Account settings access rights give you the ability to view and edit your company billing details, security settings, company settings, user management, and personal settings. You will not have access to Pipedrive's core sales functionality.
Users with Account settings only, will not have access to Deals so will not see deals, leads, pipelines, and other core features of Pipedrive. The account settings user has a free seat in the account and has access to user management, billing details, company settings, security settings, and personal settings.

If you would like to assign deals access to a user with Account settings access, you can do so by enabling both access types for that user. Please be aware that as you are adding Deals access, you will be adding a seat to your subscription.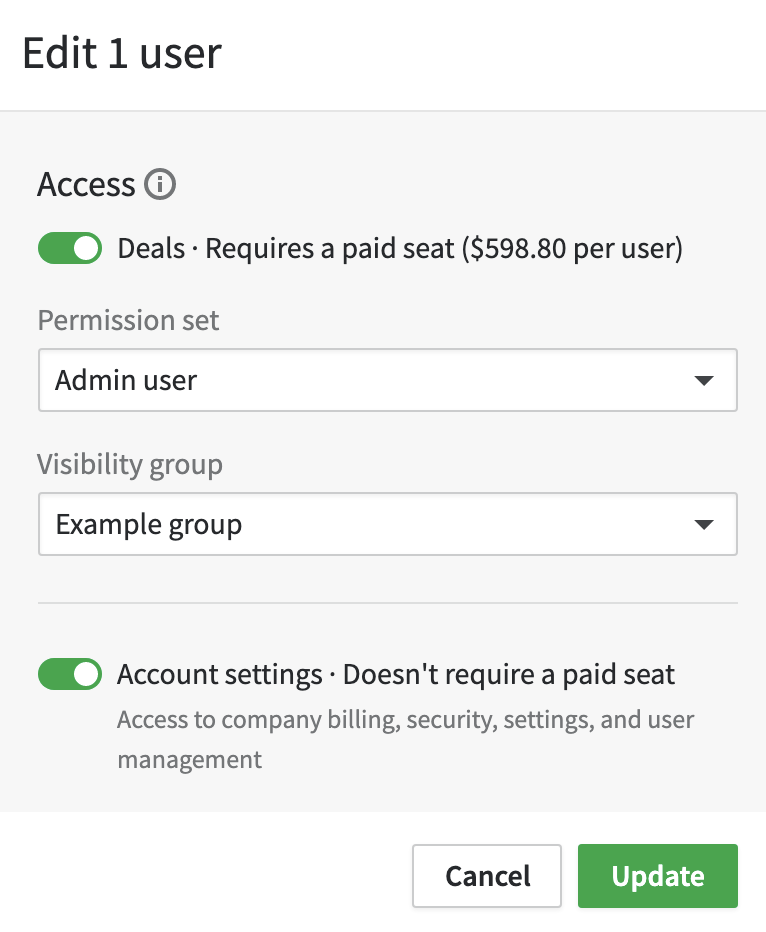 ---
Editing access rights
Note: Only Account settings users will have access to user management.
The access rights assigned to a user can be chosen when adding a user. When previewing your new user, click on the pencil icon to edit their access rights.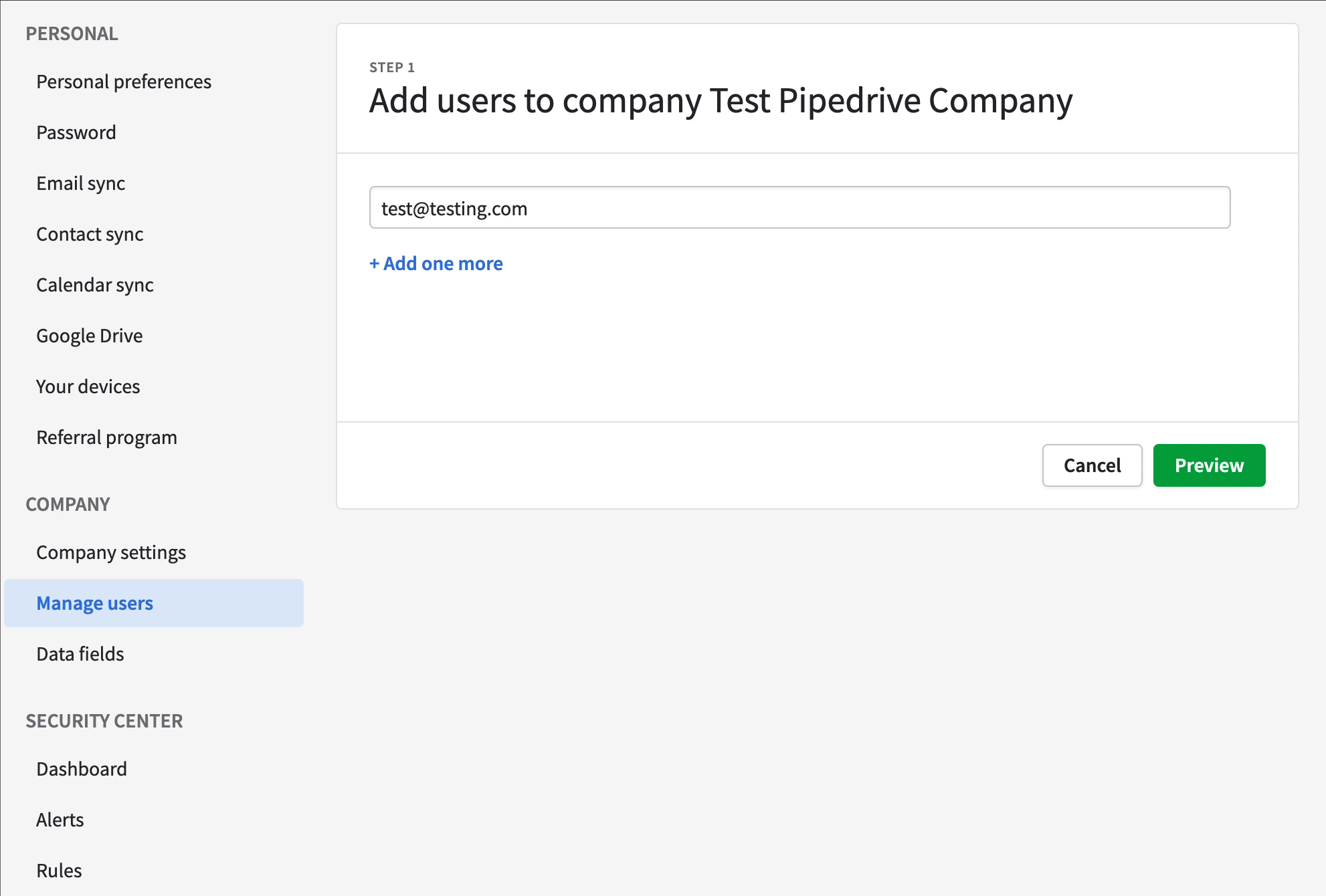 Access rights can be edited in bulk, or individually by going to Company settings > Manage users. Click on the checkbox, or on the more (...) button to open the access options. There you can choose which access rights you want to assign to the user. For those with sales access, you can select a Permission set and Visibility group.
Was this article helpful?