How can I set Gmail as my browser's default email client?
Jenny Takahara
, November 28, 2022
Note:
These options may require that you enable the "
Open email links in new tab
" option within Pipedrive. To learn how to enable this, read more
here
.

If you haven't signed up for the Advanced, Professional, or Enterprise plan yet and enabled full email sync, whenever you click an email address in Pipedrive (or any mailto link), a command is sent to your browser to begin composing an email to that person using your web browser's default email client.

For many people, this may be Outlook or Apple Mail, but what if you wish to use Gmail?
---
...in Google Chrome:
Open Gmail in Chrome and click the Protocol Handler icon in your browser's address bar. If you don't see this icon, skip move ahead to the following steps.
When prompted to "Allow mail.google.com to open all email links?", select "Allow", and click "Done". Then you're done and can ignore the following steps.


If you were unable to see the Protocol Handler icon, click the Chrome menu icon in the top-right corner of your browser and choose "Settings".


Scroll down to the bottom of the screen and click "Advanced" to move into the advanced settings options within Google Chrome.
From there, find and click the Content settings option.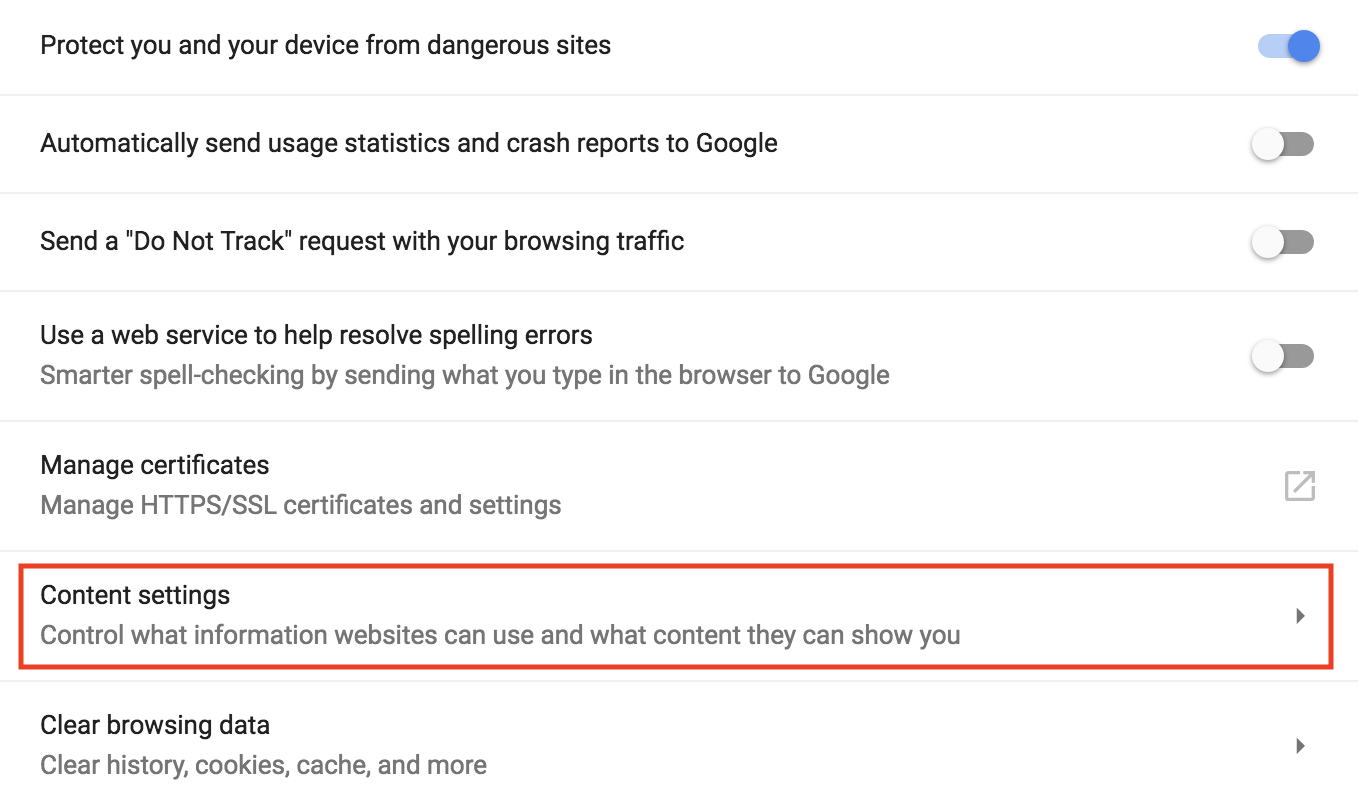 From there, scroll down to and click on the Handlers section.
Make sure that the "Allow sites to ask to become default handlers for protocols (recommended)" option is enabled.
Make sure that Gmail (or mail.google.com) is confirmed as a handler.
Note:
If you are having issues enabling this, you can also use the
Mailto extension
for Google Chrome.
---
...in Mozilla Firefox:
In the top-left corner of your Firefox browser, click the Firefox menu button and select "Options".

Click the Applications tab and type "mailto" into the search bar.
Click the drop-down arrow next to the Action column.
Select "Use Gmail", click "OK" and you're done!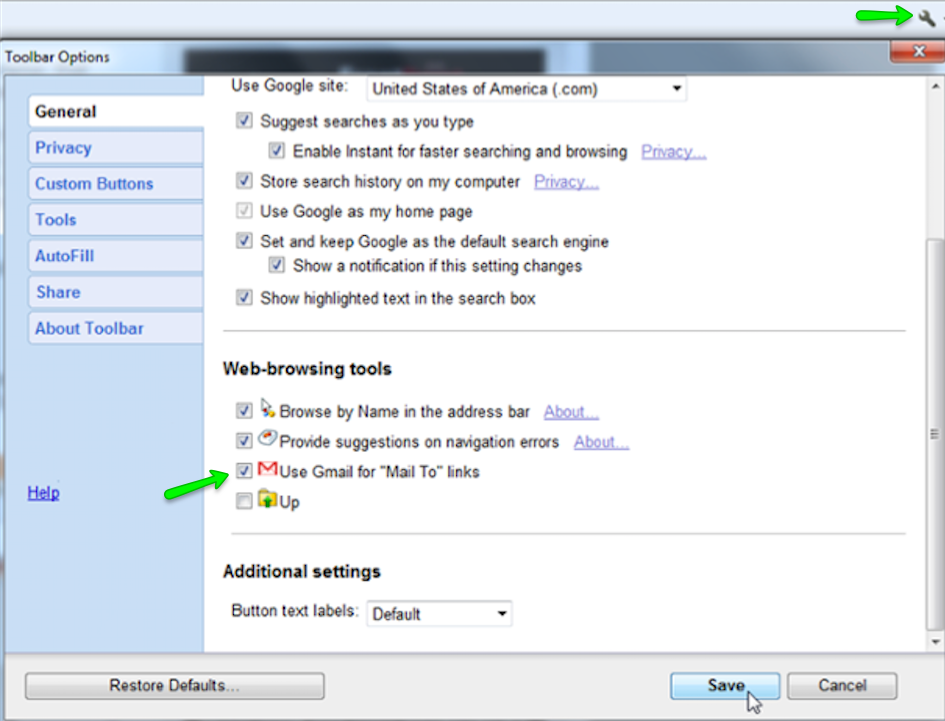 ---
...in Internet Explorer:
Click here to download the Google Tooler for Internet Explorer.
Once installed, click the wrench icon at the top-right corner of your Internet Explorer browser to open the Toolbar Options window.
Scroll down to the Web-browsing tools section.
Select "Use Gmail for 'Mail To' links" and click "Save". Now you're good to go!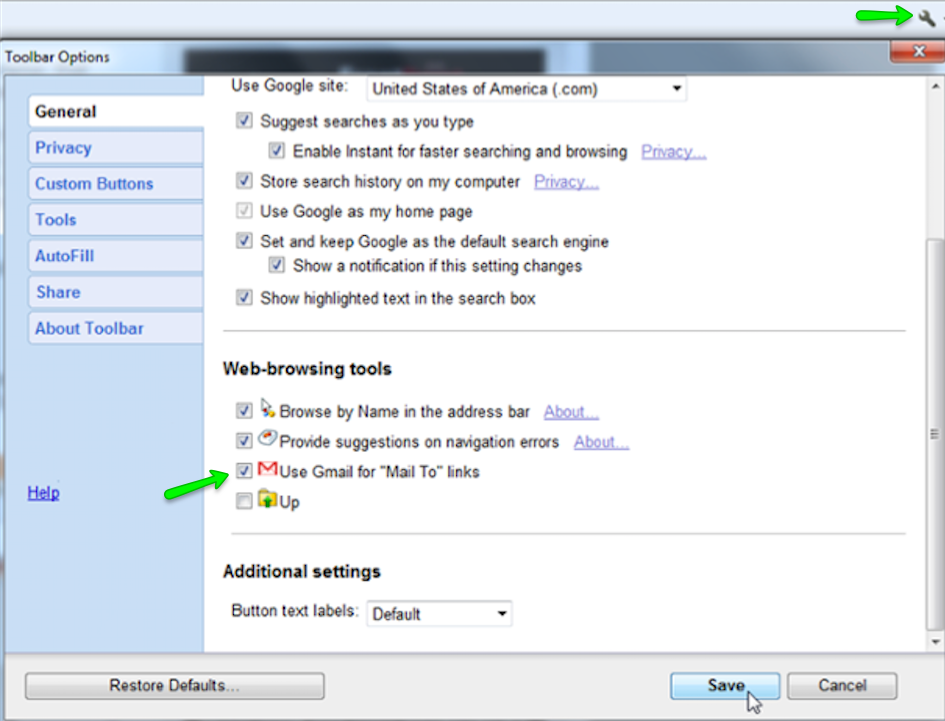 ---
...in Safari:

Click here to download the Mailto extension for the Safari browser.
Once installed, click the arrow at the top right of your Safari browser, click the download and click "Install" in the pop-up window.


Select Gmail from the list of options.

Restart your browser and you're all set!
Was this article helpful?