Insights: contacts
Steven Reinartz
, August 29, 2023
Contact reports in Insights let you visualize trends and patterns related to your people, organizations and the data linked to them.
---
Where to find it
To create a contact report, go to your Insights, click the "+" in the top left corner and select either people or organizations.
---
Contact report fields
Contact reports have unique fields, so you have tools specifically for analyzing your contacts data.
Address fields
When creating people and organizations reports, you can filter using location data like country or zip code.
For example, here you can see organizations created in the past year, filtered by country and sorted by state.
Followers and files
People and organization reports include the option to filter for or measure by followers and files.
For example, a filter is applied here to see only organizations with followers, and the numbers on the bars show how many files are attached to organizations owned by the listed users.
People specific fields
Certain fields like last email received, last email sent, job title and birthday are only available when creating a people report.
For example, here you can see people being filtered to show those who have received emails, sorted by their job titles.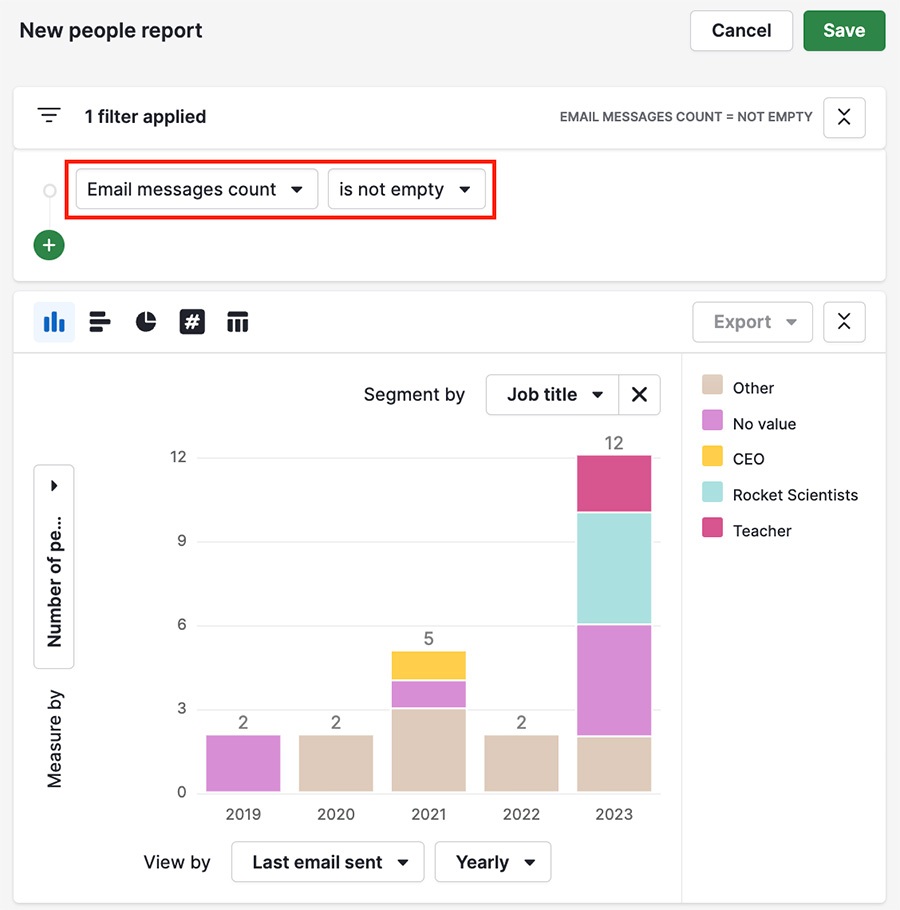 Was this article helpful?